! ---KP: Pintetest verify ---> <! ---KP: Pintetest verify end --->
FREE SHIPPING in Canada and US
Men's Down Jackets: Canada's Winters Tamed with Down Fill Power
Canadians do winter better than most countries. Every year from coast to coast, we prepare for the "white-stuff" with a sense of dread. Shoveling snow and clearing the car are chores wrought with frost bite and wind burn and often, we aren't protected well with warm outerwear. Men's down jackets made in Canada are affordable and provide incomparable warmth and protection from cold temperatures. Down jackets are filled with feathers from either duck or geese. The fluffiness of the down (or fill power) creates thousands of tiny air pockets that trap warm air to keep you warm. Duck down is more affordable than geese as the feathers are smaller. Ease of access also plays a factor in the cost. Duck is in higher demand on farms for meat and eggs, therefore the feathers can be collected from a higher number of farms. Goose feathers are more expensive and for the purposes of performance apparel, have a comparable down fill power. The larger the feathers, the higher the down fill power and insulation rating. As goose down is well marketed by other brands, this can deter people from considering men's down jackets in Canada given the higher price point.
Top outerwear companies making men's down jackets in Canada use duck down and coyote or beaver fur for hood trims. The fur is used not just for style – but to protect the face from blowing snow and wind. Men's down jackets are functional, but also stylish and empower Canadians to step outside in winter months and enjoy life to its fullest!
---
---
Also in News
Arctic Bay is the best partner to help you prepare for the winter parka this winter season. Look at some Arctic Bay collections to keep you toasty on the coldest day and be ready for winter…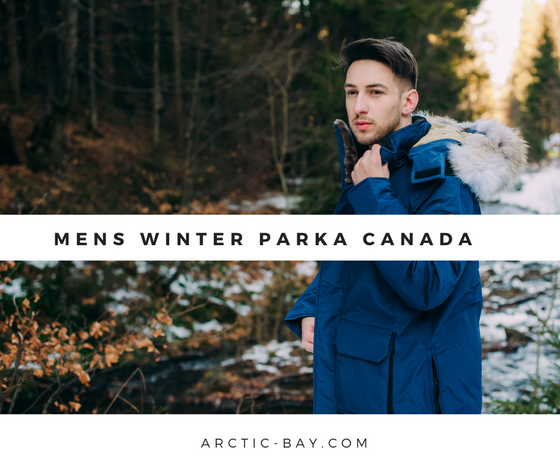 Getting a winter parka is essential when the temperatures drop in the winter. The winter parka can keep the warm inside your body while the outside temperatures are freezing. The best winter parka should do two things: keep you toasty and stylish at the same time.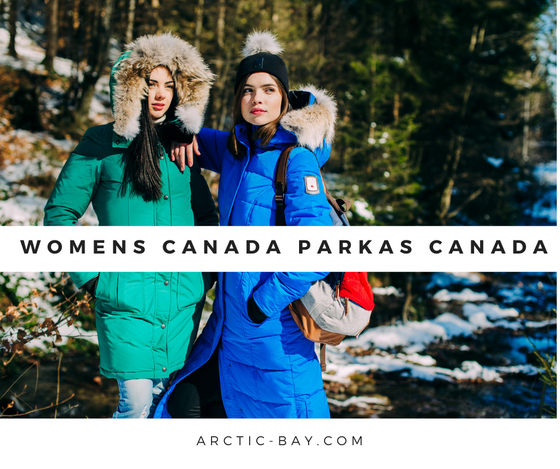 The parka helps you enjoy the winter without feeling uncomfortable due to the freezing temperature. It's all very satisfying to have a warm parka that makes you look good too.