As the winter settles in, staying warm in the coldest months of the year is a daily necessity. Even if you're not carving your way through snowy slopes, you still need something to keep you out of the chill, especially for those nights out on the town. Luckily, there are several types of winter jackets to choose from. But do you know the 3 types of best winter jackets for the season?
However, we would argue that the best way to save money on your winter coat shopping is to know what to look for.
Finding the Right Winter Jacket For Your Needs
Depending on how you plan to spend the winter, your needs in a winter jacket will vary. If you're going to spend the time hiking the mountains or at your favorite ski resort, your best option probably won't be the same as someone who is spending their time at the mall or exploring the city. However, most winter jackets fall into one of three categories. Next, think about each of these and try to determine which is more likely to meet your needs.
1. Technical Winter Jackets
For those out looking for action and adventure, the technical winter jacket is usually the best choice. But you won't need any kind of technical experience to wear it.  Essentially, this is another name for a lightweight, weather-resistant jacket. The term "technical" is derived from the material, which is both breathable and insulating. They also allow you a full range of movement. Versatility and comfort is a vital element for those engaging in outdoor activities. 
Additionally, technical winter jackets will often include more technical features, such as:
Helmet-compatible hoods

Removable hoods

Additional zipper pockets

Removable hoods

Moldable in-hood framing wire

Double toggle hood drawstring

Telescopic sleeves with elasticized rib knit cuffs

Interior zip pockets

Chest patch pockets
Generally, these lightweight jackets are more compressible, and therefore easier to pack. As a drawback, these kinds of jackets don't provide the same level of protection and comfort from the sub-zero temperatures as heavy winter coats.
While Arctic Bay does not specialize in lightweight layers, most of our winter jackets utilize many of the most efficient technical features on this list. So you get the same versatility with additional luxury and protection. One special tribute to technical design and style is the
Nunavut Champion Limited Edition Parka.
2. Casual Winter Coats
While staying warm is essential in the harsher winter months, Arctic Bay's fusion of fashion and comfort is always in season. Our more casual, around-town winter jackets offer a variety of luxury features aimed at comfort, such as:
But we don't ignore the importance of some more technical features either. Our casual coats are not quite as "casual" as the competition. Each piece is designed for maximum warmth and comfort while still offering a pleasing aesthetic and technical options.
Men's Winter Jackets for the Casual look: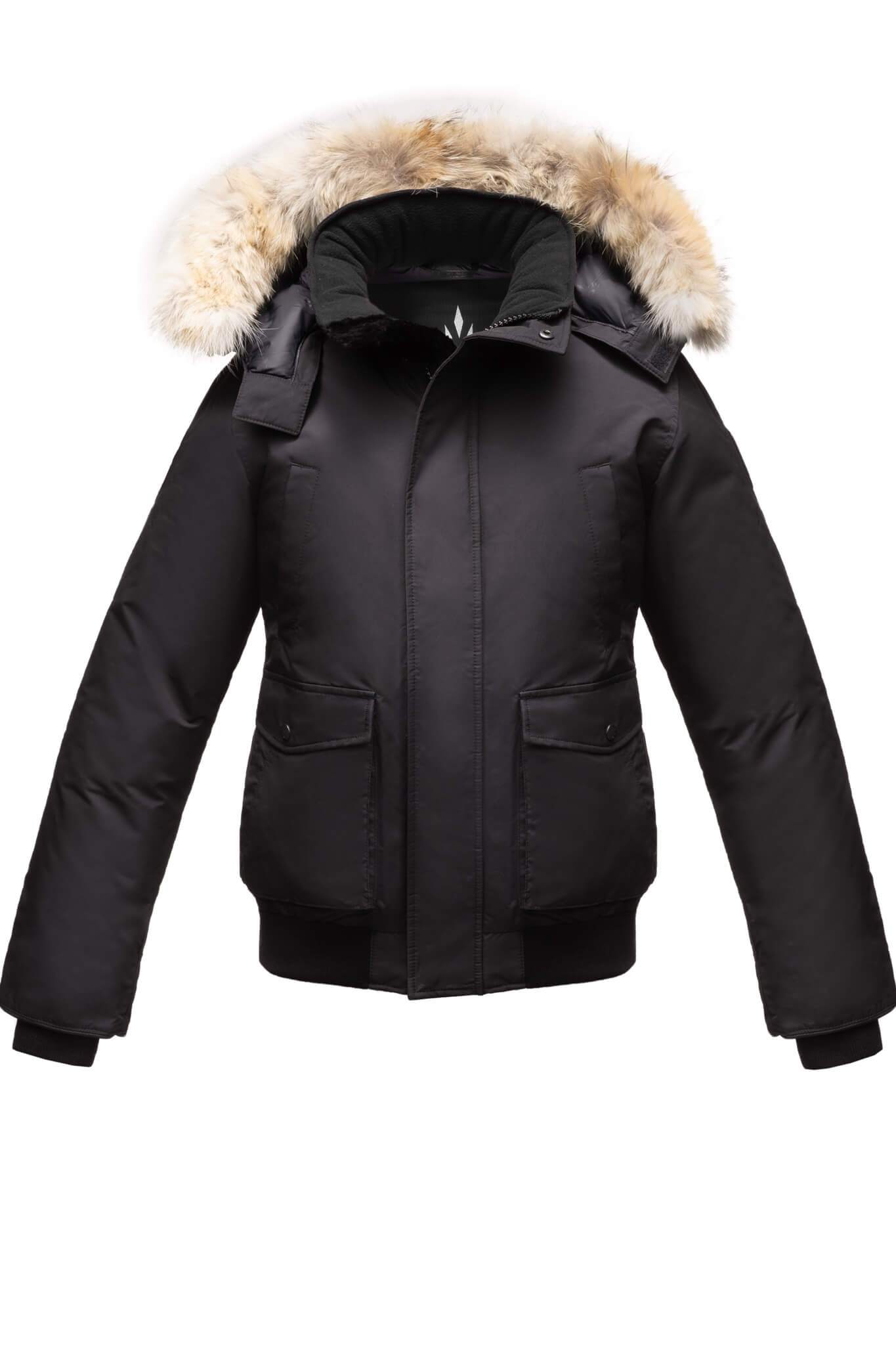 Women's Winter Jackets for the Casual look: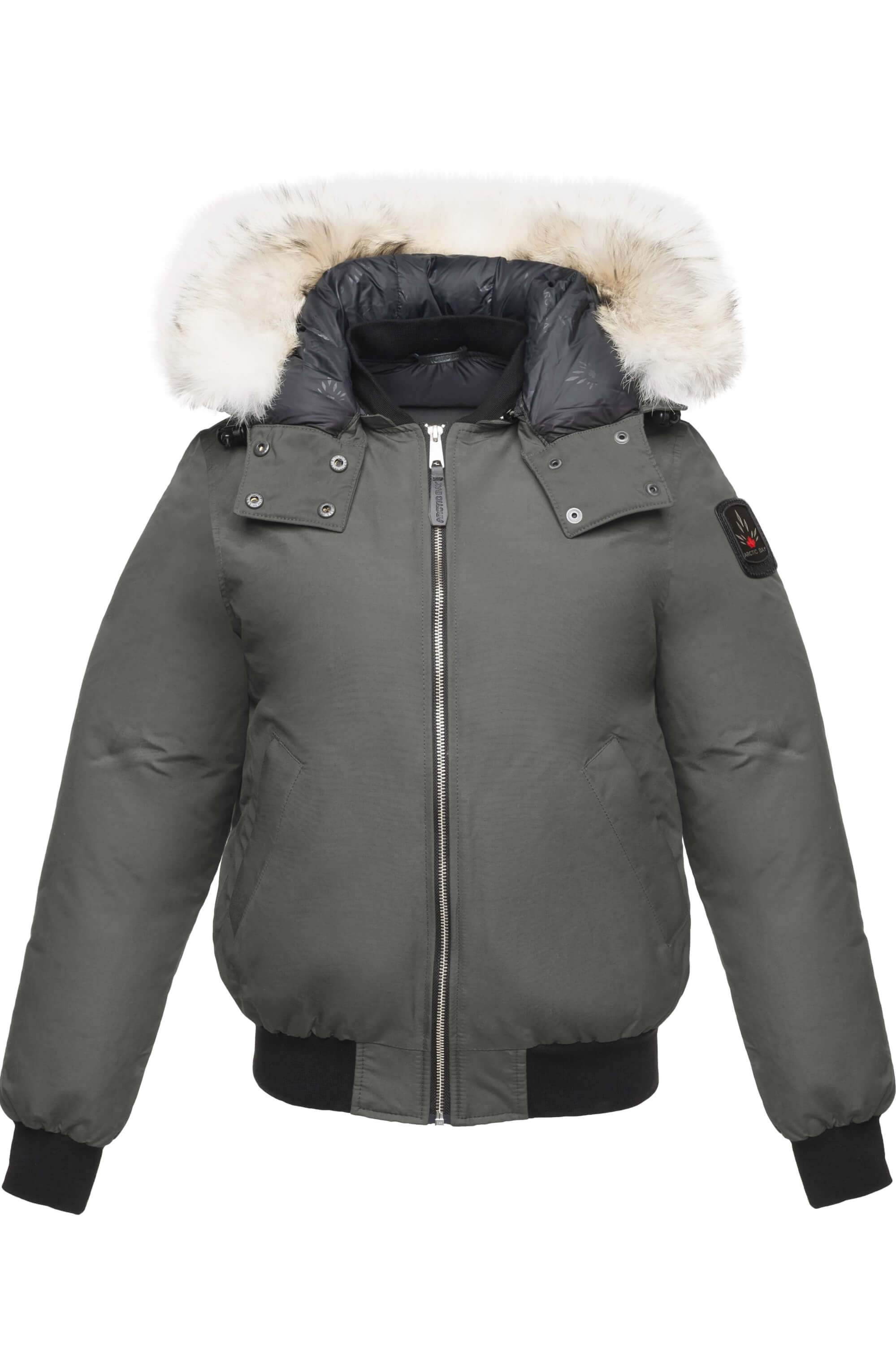 Remember, you might call them "casual" winter coats, but they look runway ready! These aren't just a way to bundle up while you're out running errands. The elegant styles brought to you by Arctic Bay are sure to catch even the most casual glance off guard.
3. 
Do-It-All Winter Jackets
We've said it before- when it comes to finding the right jacket it all depends on your needs. For those who like to mix it up, without wanting the hassle of packing an extra suitcase, a do-it-all winter jacket is a perfect choice. 
These jackets will have technical features that are crucial for winter activities while remaining stylish enough wear for a night out. With this kind of coat, you can take a walk through the snow, enjoy the nightlife with someone special, or stay warm for those long days on the mountain. They come equipped with a generous helping of down insulation, so whatever you do, you can do it without fear of the elements.
Men's Winter Jackets to Do-It-All in:
Women's Winter Jackets to Do-It-All in:
(create a section that includes images and links to products: add any additional coats that would make sense in this section.)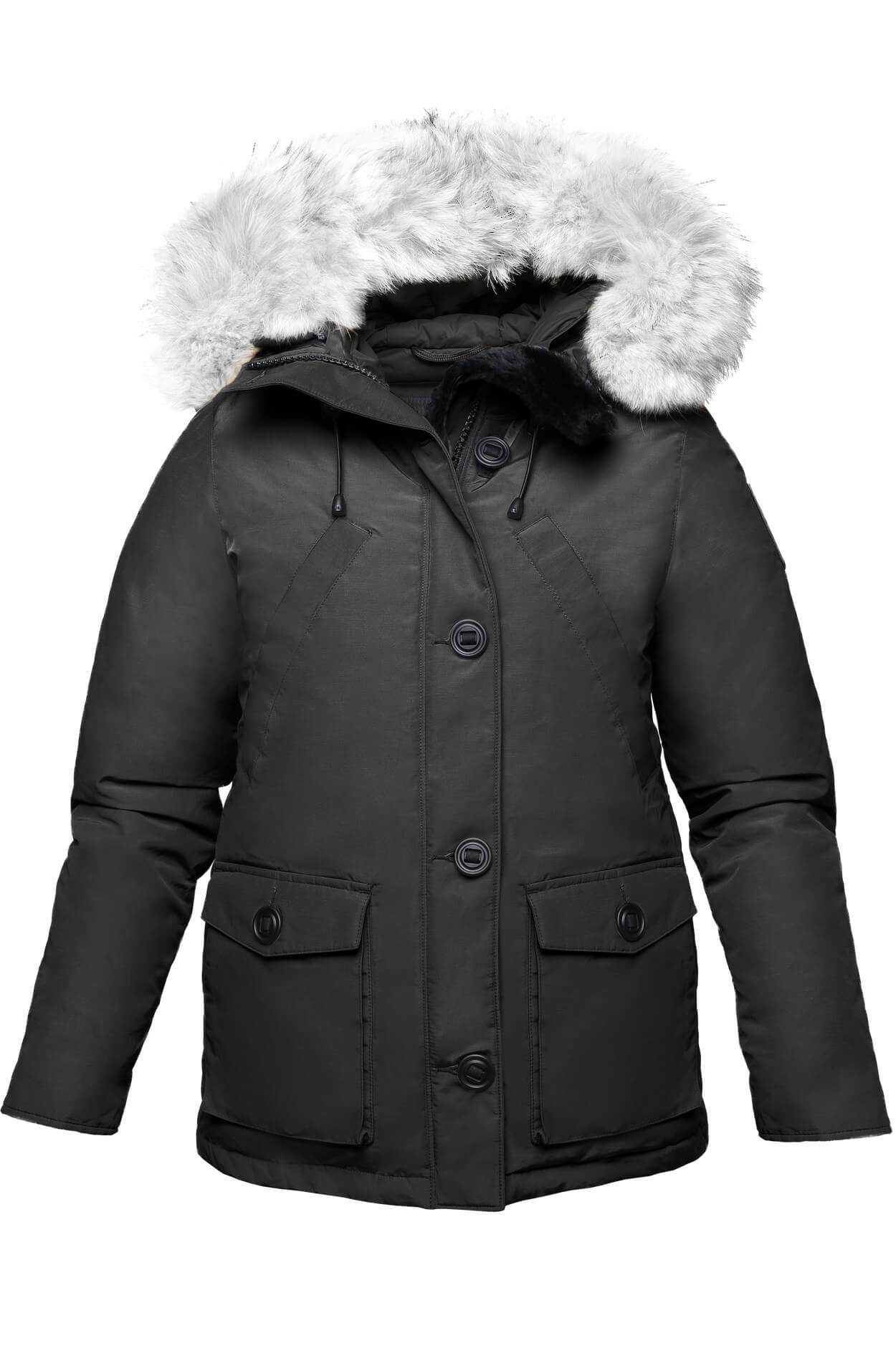 ---